Botan Oohagi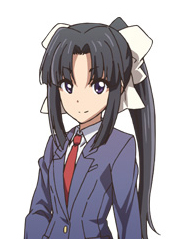 Botan Oohagi (voiced by Sae Aiuchi) is a main character in Chronicles of the Going Home Club.
Personality
Edit
Botan is head strong and somewhat cocky. She does most, if not anything, that can prove she is the strongest, including fighting bears and getting hit by a chair. However she is vulnerable to Karin saying "I hate you." Like everyone else in the show, she is shown to commonly break the forth wall.
Relationships
Edit
She is friends with the other members of the Going-Home Club.
She is "enemies" with the Four Heavenly Kings, for unknown reasons.
Memorable quotes
Edit
Image gallery
Edit